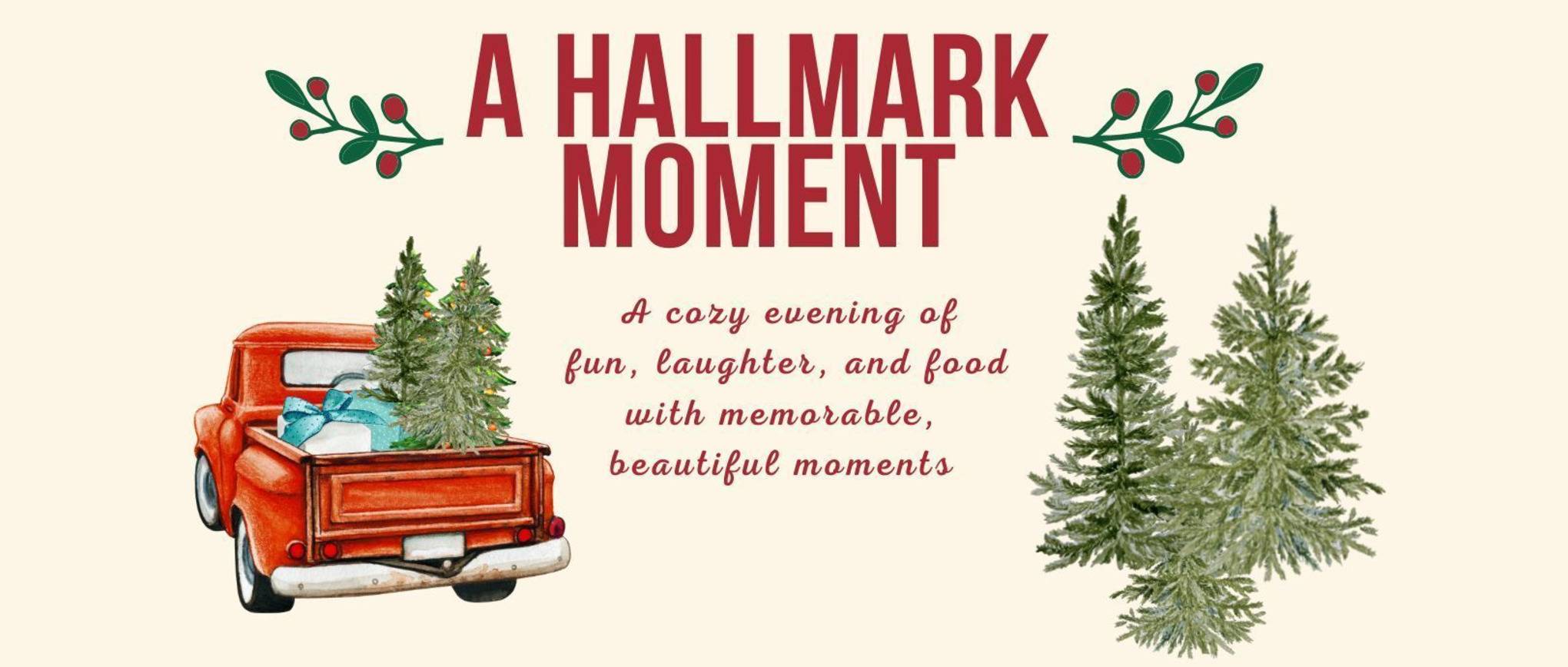 Tuesday, November 22, 2022
6:30pm-9:00pm
$25/ticket
THIS EVENT IS FULL
The NLA Women are kicking off the Christmas season with "A Hallmark Moment", a cozy night out for the women of New Life and our friends. Wear your comfiest clothes (no one will judge if you come in flannel pjs), bring an appetite (no one will judge the amount of delectable treats on your plate), and invite a friend.


There will be some surprises, giveaways, a lot of fun, and opportunities to make memories as we enjoy each others' company. Don't leave it until the last minute -- there are limited tickets available!

Make a fancy hot chocolate, eat delicious food made by local artisans, and enjoy the music and stories of special guests, Dan and Danielle Macaulay, self-professed Hallmark junkies and a really talented couple!

We have invited some local people who make some really cool stuff to set up in a quaint Hallmark inspired Christmas Market! You will have time to shop and get ahead on your Christmas shopping if you find something that would make a great gift for someone!

Dan and Danielle Macaulay have been married over 20 years and travel across Canada and the U.S. wearing multiple 'hats' in ministry spanning singing, speaking, family, worship and marriage ministries. Dan is a GMA Music Canada Award winner and nine-time nominee, with songs used around the world in churches and radio. Danielle is an author of five books centered on relationships, families and ministering to women. Dan and Danielle have a new marriage podcast called "Married Up" (marriedup.net) and are regulars on the marriage TV show "A Better Us".